The CVI Digital Showroom
We understand the changing nature of the funeral home business, and want you to be ahead of the game when it comes to digital technology that your customers have come to expect.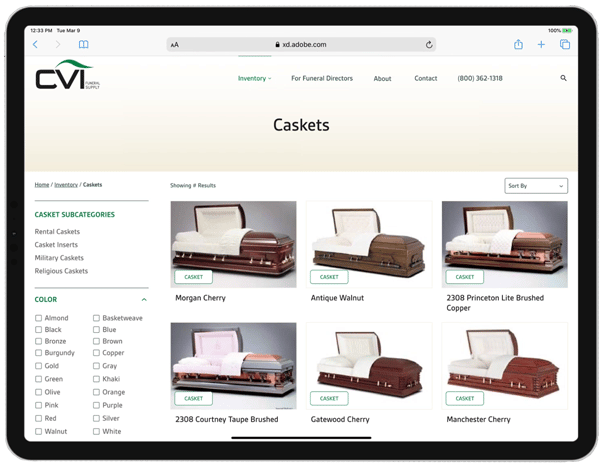 The Ultimate Sales Tool for Funeral Directors
Use the CVI Digital Showroom in your consultations with clients
Customize our entire inventory to display only the CVI products you choose to offer
The Digital Showroom is free to all CVI customers!
Get Your Own Digital Showroom
Contact us to learn more about how the Digital Showroom can modernize your business and help bring your funeral home into the 21st century!